Cell Analogy Project
Due 9/24 at 9:04am sharp!
You may work in groups of up to four students. You may work by yourself. You will share the same grade for the following:
1. Your cell analogy drawing (labeled with the names of organelles)
2. Your list of analogies, e.g. the membrane is like a bouncer because...
3. Your list of actual cell organelle functions
You will receive an individual grade from your teammates that I will average into your score.
In the past this has been an in-class assignment over two class days. It should not require more than a few hours of work at home.
Please contact me if you have questions.
Need help with science?
​You are welcome to visit room 216 any day after school. Let me know when you plan to visit!
​Contact Info:

Bodhi Stone

stone.bodhi@franklin-academy.org

Phone: (561) 767-4700

7882 S. Military Trail

Boynton Beach, FL 33463

My Schedule:

Period 1: 8th Grade Science

Period 2: 8th Grade Science

​Period 3: 8th Grade Science
Period 4: Honors Biology
Period 5: 8th Grade Science
​Period 6: Planning
Powered by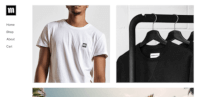 Create your own unique website with customizable templates.